This past Sunday, April 24th, I had the pleasure of attending Dream Theater's performance of their thirteenth studio album, the two-hour-plus rock epic The Astonishing, at Baltimore's Hippodrome Theatre.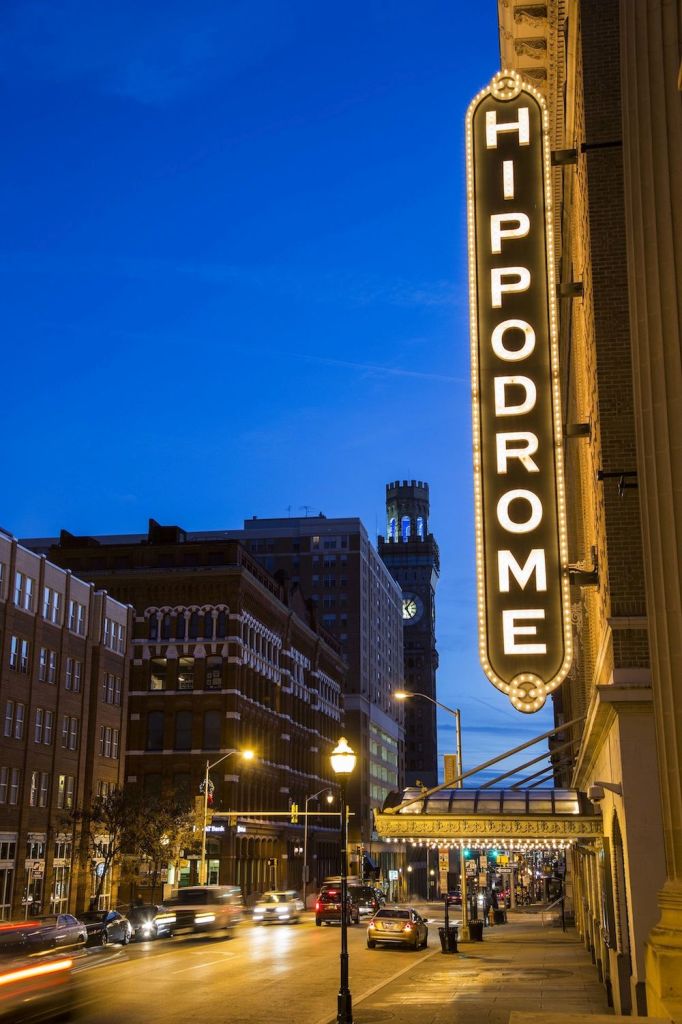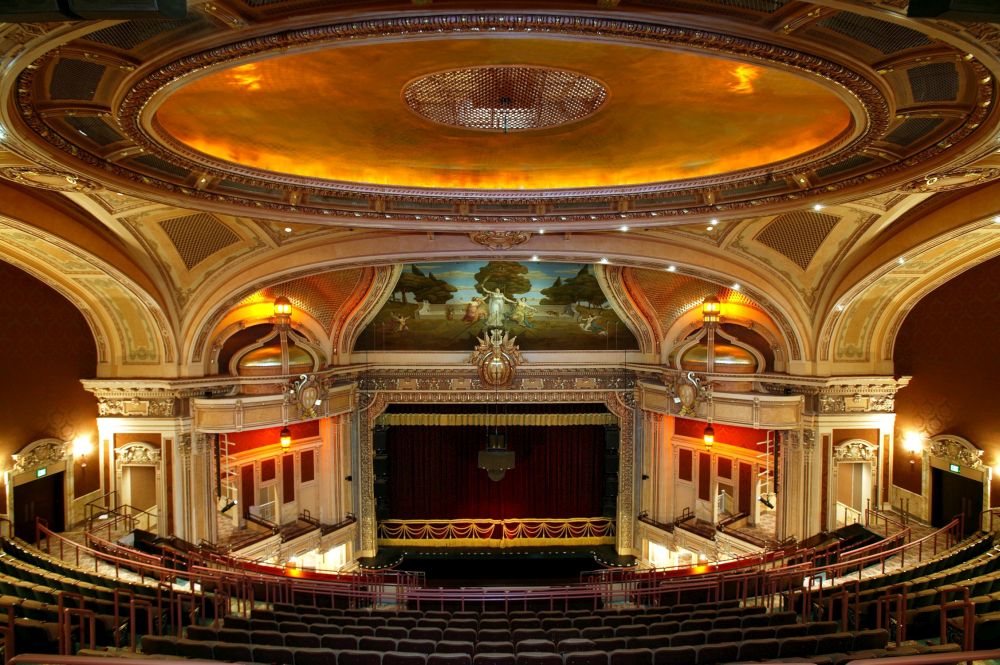 As evident from the above pictures, the Hippodrome is a beautiful venue. A frequent host to Broadway productions, it seemed a particularly appropriate setting for the night's extended rock opera. On entering the theater, the audience was presented with an array of video screens depicting an ambient world map, evoking the frontmatter of a Tolkien novel. With (thankfully) no opening act to get in their way, Dream Theater ("DT") plowed straight into the album. As soon as the rock legends began to play, the crowd to a man (and they were mostly men) leapt to their feet, then remained standing for virtually the entire show.
The Astonishing is a concept album in the mold of DT's Metropolis Part Two: Scenes from a Memory (1999), Six Degrees of Inner Turbulence (2002), and Octavarium (2005). As Scenes from a Memory's opener, Overture 1928, marked the moment I became a DT fan, I loved that both acts of The Astonishing also began with overtures setting out the upcoming themes and motifs. These overtures and each act's finale were some of the strongest pieces of the evening.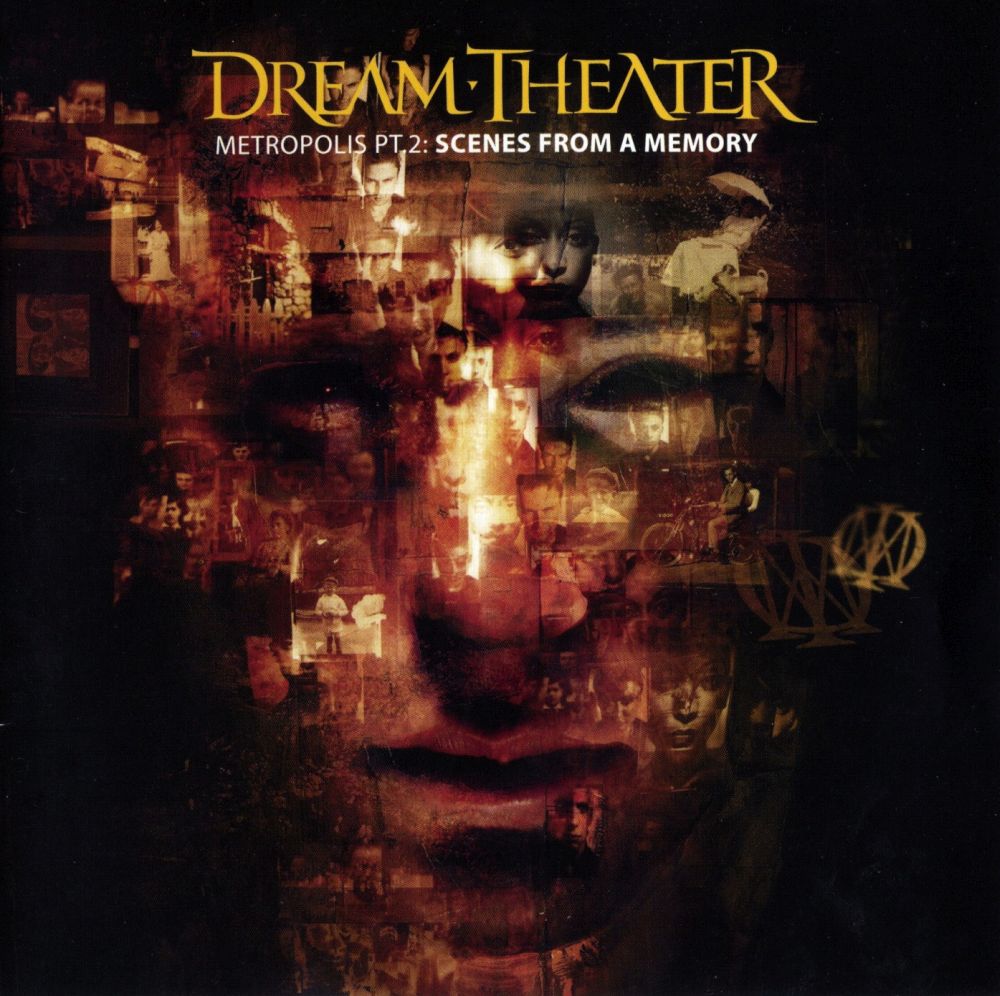 I found the performance's breathtaking production values to be a substantial step up from DT's previous tours. Each song was accompanied by video effects and animations projected on a huge array of video-screen columns behind the band, as well as screens in the wings and even mounted on the front of Mike Mangini's drum riser. Substantial arrays of LEDs coordinated with both these videos and the music's rhythms to set highly-appropriate moods for the entire album, from fireflies to moonlit grass to the clash of battle to a blazing sunrise. As part of this production effort, Jordan Rudess's rotating/tilting keyboard stand received a substantial makeover, appearing more like a floating stone ruin than an instrument.
The Astonishing's story has already been subject to substantial criticism as trite, derivative, or what have you, but I personally found it cleverly subversive. It essentially tells the tale of an evil emperor who determines that the best means to suppress his people is through floating, electronic-dance-music-spewing robots (one scene even has them frothing with dubstep) called NOMACs. Against these evils of EDM and the suppression of true musical expression rises the hero Gabriel, a guitar slung across his back in true rockstar fashion. I found the NOMACs clever and entertaining: depending on how America's drone policy develops, they may even turn out to be prescient political commentary!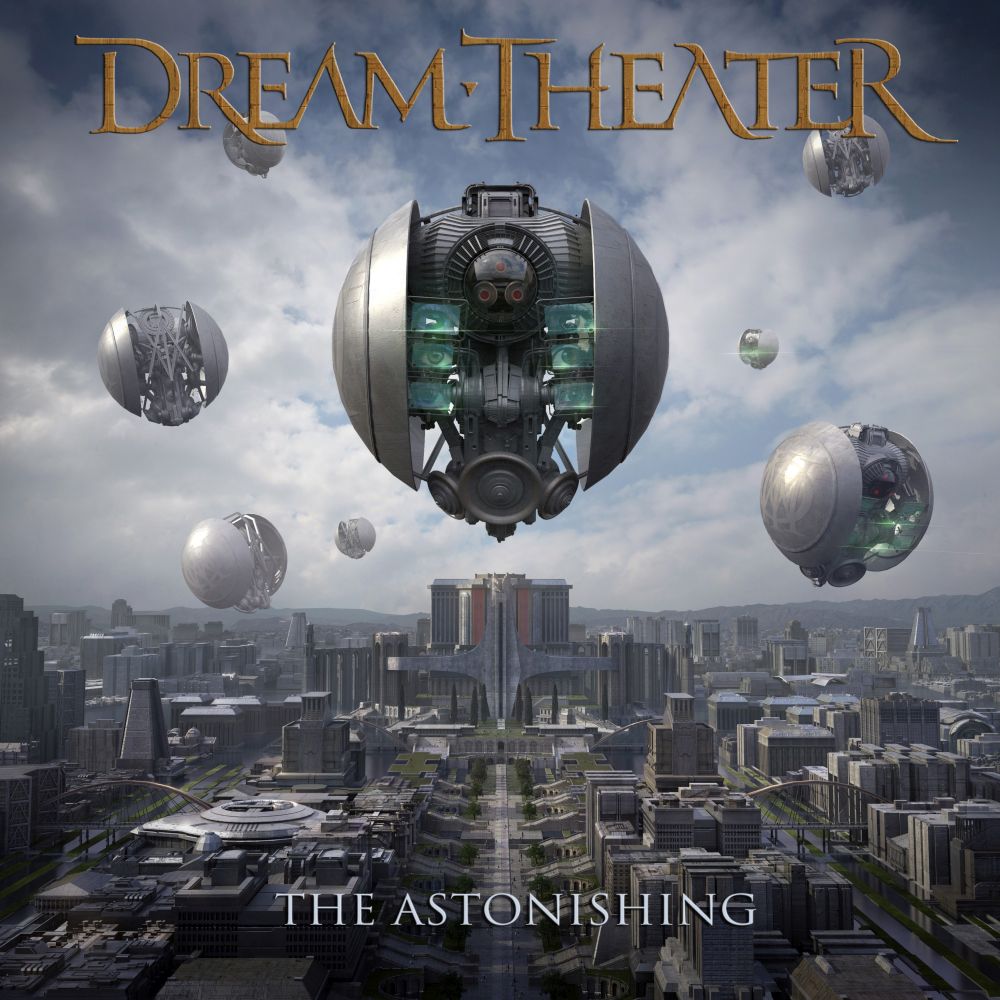 The album's several memorable anthems benefitted from the live-performance setting, as the enthusiastic audience sang along to each. Brother, Can You Hear Me?, whose theme recurred throughout both acts, stayed with me the most. It bears strong similarities to Les Misérables's Do You Hear the People Sing? and, like that song, will likely remain one of the album's most-popular numbers.
On the one hand, throughout the show, John Myung's bass was thankfully higher in the mix than in most DT studio recordings, allowing the audience to better enjoy his continual prowess. On the other hand, James LaBrie's vocals were lower in the mix, and were frequently overwhelmed by Mangini's drums and John Petrucci's soaring electric guitar. Though this happens at many live shows, in this case I would have particularly appreciated opera-style lyrics projections, or at least printed lyrics in the program. Speaking of vocals, LaBrie did an admirable job throughout, though he did choke on his spit at one point: the audience could tell because he briefly interrupted the lyrics to gasp, "choking on my spit!" Though Rudess's Haken Continuum returned to the stage, he made use of it only once that I saw. In an interesting shift from earlier albums, Petrucci frequently switched between electric guitar and a stand-mounted acoustic. The acoustic was mounted in such a way that Petrucci did not even have to pick it up, but simply let his electric hang or slung it across his back. When the stage lighting silhouetted Petrucci with both guitars, he looked like a two-sword-bearing samurai.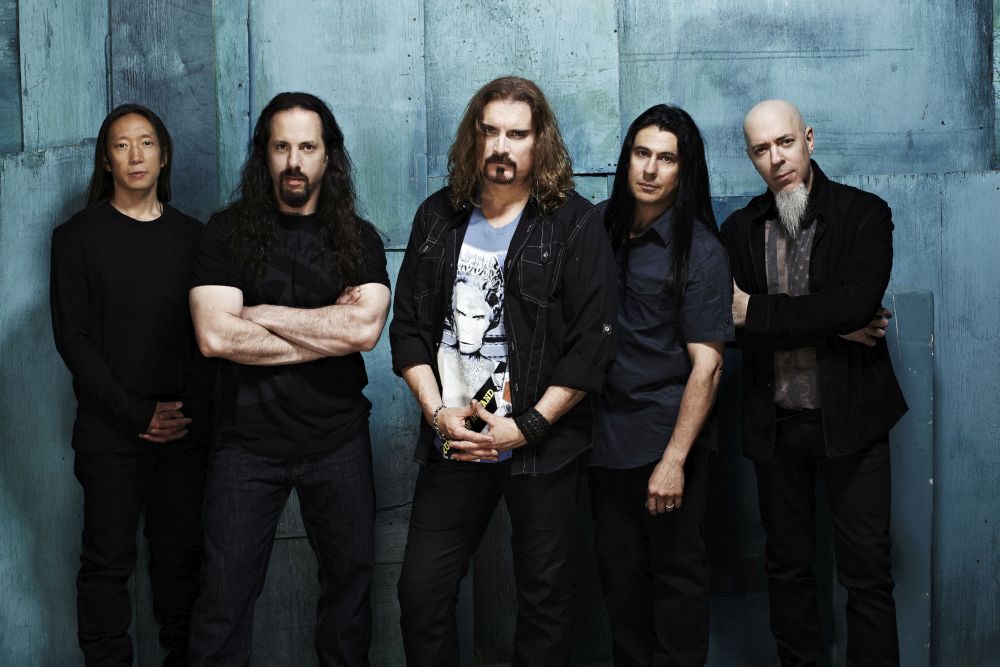 For Dream Theater fans, like me, who believe the band has yet to surpass Scenes from a Memory, the night's performance happily evoked that sublime album many times, from the imagination and coherence of the story, including the summary overtures, to various rhythms, changes, and motifs throughout. I believe that The Astonishing represents a return to form for the group, and I can hardly wait to listen to their next effort.
Though I am a staunch DT fan, I readily admit that, at first blush, I found the name "The Astonishing" rather silly, to say nothing of the ponderous story attached to it. But the name turned out to be entirely appropriate, as I left the Hippodrome astonished at the energy and coherence of the two-hour-plus album, astonished that DT's passion and commitment made me invest in their far-fetched, musical-savior story, astonished at the devotion of DT's fanbase, who continue to fill each venue no matter what new craziness DT dreams up, and astonished, most of all, at DT's genre-bending, transgressive, innovative, impeccable, sterling, superhuman, supernatural technicality and musicianship. Days later, the show's themes still echo through my mind, and I thank Dream Theater for once again astonishing its listeners. Though longtime fans have come to expect this, it works every time.