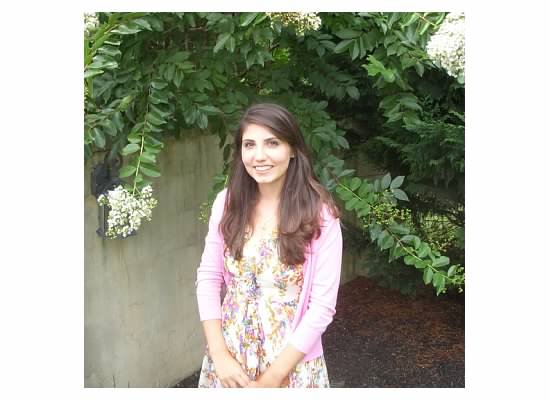 Hi everyone!  I'm Anna, the other half of Thornton Cottage.  I met Daniel about four years ago, when we were both at W&L in beautiful Lexington, Virginia.  I studied English and Math there, and now I'm working on my MA in English Literature while Daniel goes to law school.  I'll be finished in December, woo-hoo!  I've learned a lot in my brief time at UVA, but it will be so nice not to have papers and homework hanging over my head!
Obviously, since I'm studying English, I love to read- especially 19th century works, including all things Jane Austen.  And I've fallen in love with medieval literature over the past few years, partly due to some really great professors.
I might post some book reviews or notes on some of the things I'm reading, but most of my posts will probably be devoted to another love- all things crafty!  I learned to sew from my mom when I was little, and I've been creating dresses, costumes, home decor, and other fun things since then.  I'm pretty much obsessed with dresses, and I have piles of fabric that's already been imagined into something lovely.  Sometimes I wish I could just wave my wand, like the fairies in Sleeping Beauty!  I hope you'll enjoy seeing some of my projects.
I'll also post some recipes, things I make for me and Daniel.  I love to try new recipes, so much so that it's sometimes hard for me to make the same thing twice.
That might make it hard to choose, but expect to see lots of yummy desserts!
Thanks for stopping by, and I hope you'll come back soon